At your arrival you will find a warm family atmosphere offered by the young newly-web couple Emanuele and Lori, and by the "wise" Paolo, Emanuele's father, who will meet any requirements, desire or curiosity with helpfulness and competence to make you feel at the center of attention.
The Borghetto hasn't come out from a business plan, but from Paolo's love to promote our area, traditions and sense of hospitality, values inherited and shared enthusiastically by Emanuele and Lori.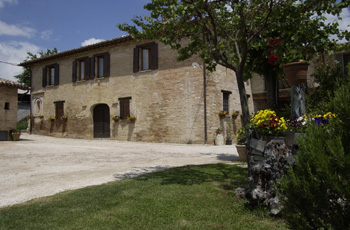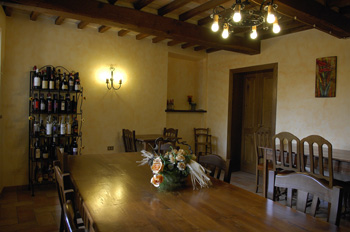 When you wake up you will be charmed by a generous breakfast rich in homemade cakes, biscuits, croissants, rusks, toasted bread, fresh fruit, marmalade, jam, honey, butter, grain, fruit-juice and yogurt. Everything accompanied by coffee, milk, white coffee, tea, barley. Those who prefer salty taste can have toasted bread with our delicious oil, sliced meals and salami, cheese, sausages, and eggs.
At Il Borghetto you can savour the typical Umbrian cuisine, rich in old tastes faithfully proposed in our recipes, prepared with local genuine produce, following the gastronomic traditions of this land.